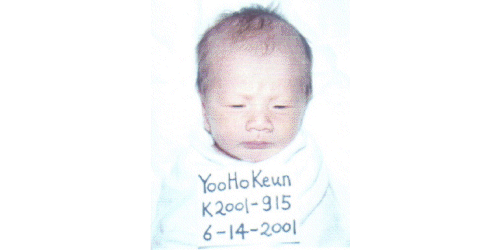 Joseph Graham Keun Rode
(Ho Keun Yoo)

*in the first picture, he is hours old*
*in the second picture, he is 5-1/2 weeks old*

BIRTHDAY ~ JUNE 14, 2001
BORN ~ IKSAN CITY, KOREA
STATS ~ 6 LBS. 6 OZ.
18-1/2 INCHES
I WILL BE ARRIVING IN THE USA ON
TUESDAY, NOVEMBER 27, 2001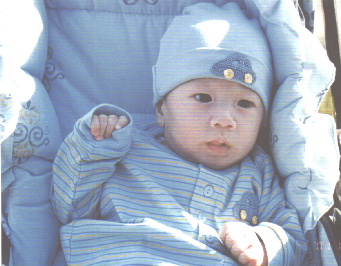 Place cursor over picture for pop-up
Click picture to see pictures of my arrival

Enter your "Words of Wisdom"
Click on the underlined "Words of Wisdom" and enter your own
Each time the page is refreshed, new "Wisdom" appears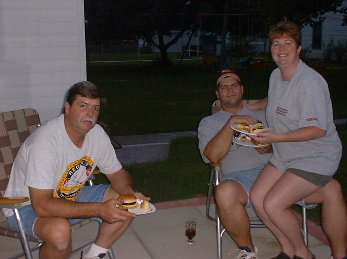 Upon receiving the news of Graham's pending arrival,
an impromptu picnic was held at Uncle Tob's and Aunt Connie's
in celebration. YES! We're excited!











For Our Precious Baby

This little boy was sent
from God above,
To fill our lives with happiness
and touch our hearts with love.
He must have known
we'd give our all,
and always do our best
To give our precious baby love,
and be grateful to be so blessed!
~ Anonymous









WHAT IS A LITTLE BOY?









A CHILD'S ANGEL









PLEASE TAKE A MOMENT TO SIGN MY GUESTBOOK
View My Guestbook
Sign My Guestbook










Click an option from the drop-down menu to navigate my website

VISIT MY COUSINS' PAGES BY CLICKING BELOW


JASON'S PAGE


DAVE'S PAGE












Support freedom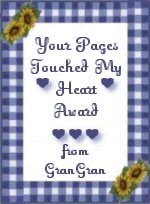 I am so absolutely precious that
GranGran gave me this award for
my page! Visit her site by clicking
the award above.