"And the heart whispers,
' HOME! HOME AT LAST!' "
TUESDAY, NOVEMBER 27, 2001
Place the cursor over the picture for description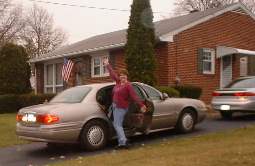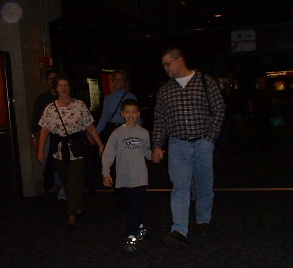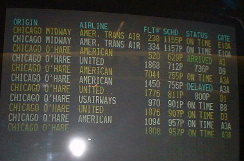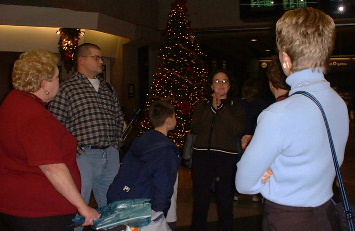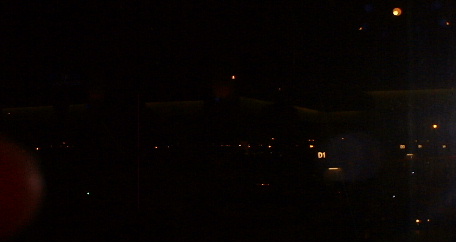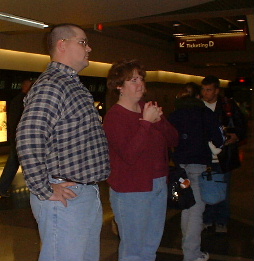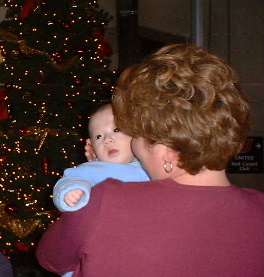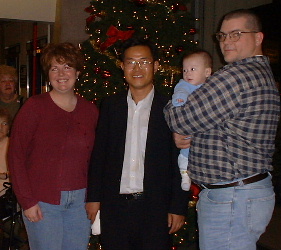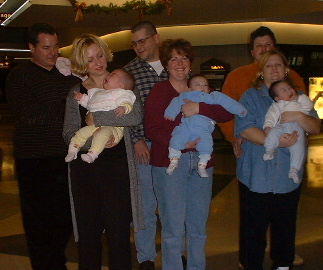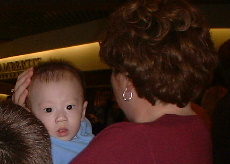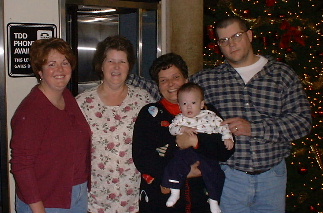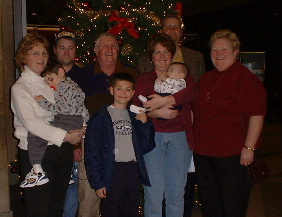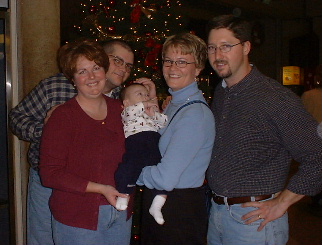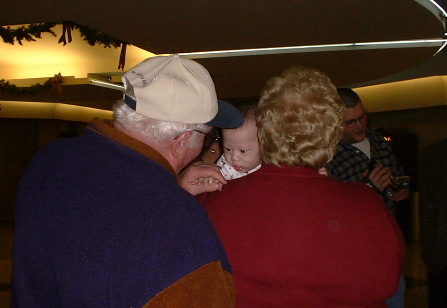 We arrived back home around 10:45p.m., which to the best of my
calculations would have been around 1 or 1:30 in the afternoon Korea time. So, it
was basically my afternoon nap-time. Heeehee!! I got to stay up a little longer
than usual. However, I wanted to make a good impression, so I went to sleep around
1a.m. Mommy's and Daddy's time and slept for 3 hours. Didn't give them too much
hassle and went back to sleep until 7a.m. my new American time.

I really like it here! And I love my new family! I have a really awesome bedroom
of my very own; with toys and an "Ishy" beta fish. We even have a cat called
Lochs. I really like to pet him; he's so soft.

I had some visitors the next day which included Cousin Jason and Nicole and Grandpa
Bucky and Aunt Patty. Uncle Toby and Aunt Connie got to come visit me that
night. When they arrived,I had just woke up and was playing peek-a-boo with Mommy.
I performed for Uncle Toby and Aunt Connie ~ I played with my toes, and turned over,
and scooched up in my bed to suck on my teddy bear's toes. Then Uncle Toby got to
hold me a little bit, but Aunt Connie took me back and gave me my bottle. Then! OH!
She squirted this horrid medicine down my throat because I have a runny nose! I
showed her! I only spit some of it out and not all! HA! After that, Aunt Connie and
Uncle Toby had to leave! Aunt Patty took over from there and was holding me. She'll
sing 'Edleweiss' to me and not squirt yucky stuff in my mouth! :)












Click the bottle
to return to my Home Page








In about 30 days, tune in again.
Aunt Connie will probably have some
awesome 1st Christmas pictures of me
on the family Christmas page ~
She put the notice of my arrival on
last year's page!
Click this jumble of words for last year's page.