MY FIRST
BREAKFAST WITH SANTA CLAUS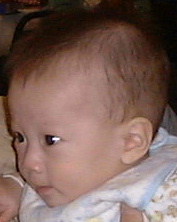 GRAHAM RODE
5 months/3 weeks old

Sponsored by:
AGERA with my Aunt Patty in charge



My Ticket for the event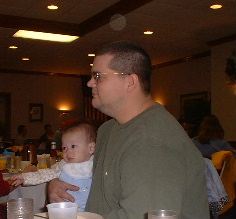 Daddy and Mommy brought me to breakfast with Santa.
I had a wonderful time. I was too nervous to eat.
Actually, I had had my breakfast before I came.
My Grandpa Bucky was there, my Aunt Connie,
Judy Eley and of course, my Aunt Pat~
she pulled off the gig for the Department. And did
a bang-up job, if I must say so myself! She took me
around and introduced me to lots of people.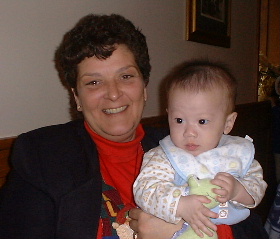 While Aunt Patty ate breakfast and then got the party
rolling, Aunt Connie got to hold me and play with me.
It's so much fun having aunts~not ants in your pants,but...
you know what I mean!!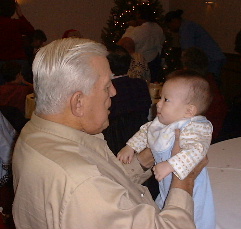 Here I am having a good conversation with my
Grandpa Bucky. He told me what a good boy I am and
that the guy over there in the fuzzy red get-up brings
good boys and girls toys at Christmastime. After we got
that straight, Grandpa Bucky bounced me up and down and
I giggled and laughed and had a grand ol' time with him.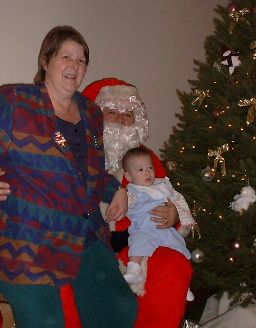 My Aunt Patty made sure I was introduced to Santa Claus.
I'm beginning to believe she DOES KNOW EVERYBODY!!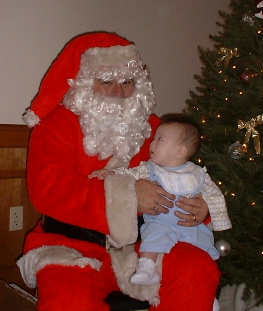 I want a Baby Elmo, a See-N-Say Around the World,
a walker, a box of didies, and, and, and......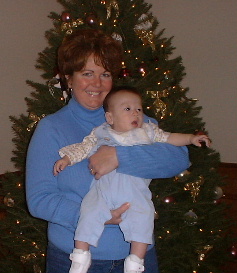 This is me and Mommy after the party. I was a very
good boy. I only fussed a little bit, didn't even cry,
so she would know I needed a dry didie, but the rest
of the 2 hours I was there, I played and laughed and
generally impressed everyone! I hope Santa was taking
note and has me on his GOOD BOYS List!
Aunt Connie says he does ~ and she would know!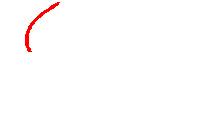 "One can never have enough socks," said Dumbledore.
"Another Christmas has come and gone and I didn't
get a single pair. People will insist on giving me books."
~Harry Potter and the Sorcerer's Stone



CHOOSE AN OPTION FROM THE DROP-DOWN MENU
AND CLICK GO TO NAVIGATE MY WEBSITE